Film & Television Editing Course in Hyderabad
45 Days
For Individual Software
3 Months
You can finish Telugu Typing, Adobe Photoshop, Adobe Premiere Pro, and Adobe After Effects.
6 Months
Adobe Photoshop, Adobe Premiere Pro, Adobe After Effects, Final Cut Pro, Avid Media Composer, Telugu Typing, and Cubase are among the programs you can finish.
1 Year for Multimedia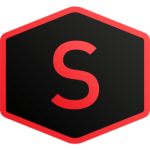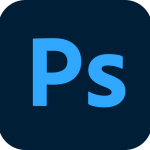 Adobe Photoshop, Adobe Premiere Pro, Adobe After Effects, Silhouettefx (Roto), Mocha, Avid Media Composer, Telugu Typing, Sound Forge, or Cubase are among the programs you can finish.
The fields of video editing, multimedia, and visual effects are expanding quickly. Because of this, it is a highly desired career that is constantly expanding, especially among young people.
Film and video editing is only as challenging as you make it, so if you think it's difficult, think again. All of you need to be committed and diligent if you want to work in this field.
WHAT IS EDITING?
Video editing is frequently required to create a finished output that accomplishes the desired outcomes. In order to produce a final result that satisfies the demands of the project, whether it be a movie, TV show, video advertisement, or video essay, editing is the process of taking raw material.
The true heroes of the film industry are film editors. To make a final motion picture, they start with raw video, choosing shots and putting them together into sequences.
TYPES OF EDITING
The process of editing audio or video productions in a specified order from beginning to end is known as linear editing. With everything remaining in its proper place, you begin editing the project at the beginning and finish at the end.
The advantage of non-linear editing is that it gives the editor more flexibility and control while making adjustments to a video or audio project. When using non-linear editing, you can work on any clip in any order, and it will still properly fit into the project's timeline. This style of editing is advantageous since it frees you up to experiment and be more imaginative with your projects without worrying about the clips' arrangement in time.
STAGES OF EDITING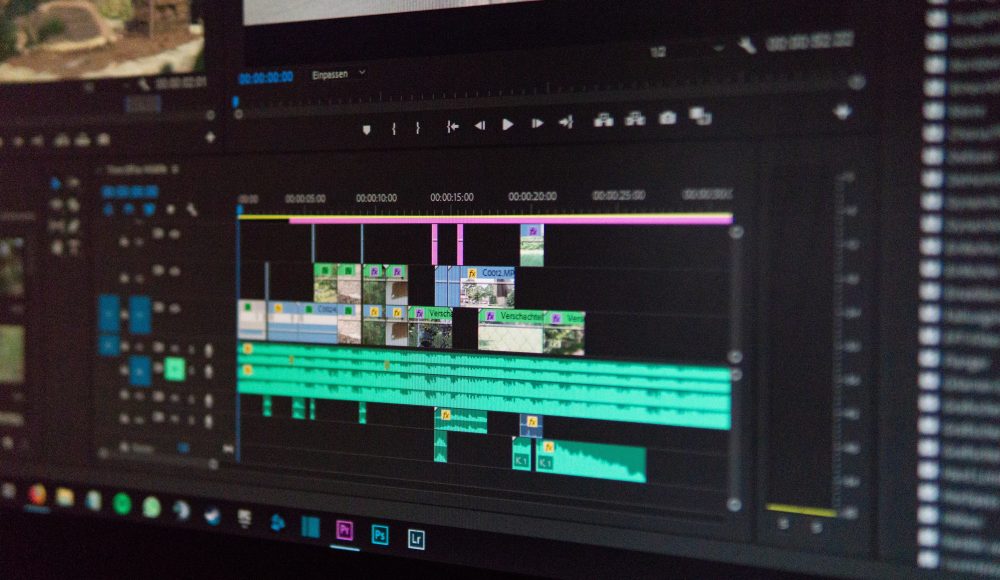 Organize Before starting the editing process, it's critical to organize your footage appropriately. Creating a rough shot list, naming your files with descriptive names, and organizing your files into folders will all help with this. Making backups of your footage can also be useful in case of any technical difficulties. You'll save a tonne of time by taking the time to organize your material properly before editing, and a well-organized media library will make it simpler to discover.
The rough cut You begin editing your video footage on stage. This is the first stage of editing when you put your video together and make sure the content is clear. At this point, you shouldn't worry about making extensive adjustments or corrections; instead, concentrate on learning the fundamentals. Later phases can start to include more thorough modifications after you have a solid basis.
Your first opportunity to condense that lengthy assemblage into something shorter is during the rough cut. You'll need to evaluate each take and choose the finest one to accomplish this.
Then you may begin to work on transitions, including adding pauses, titles, narrations, etc. Your inventiveness or, if you're working with a director, their expectations for the project, are the main factors in this section.
The final step of video correction is the fine cut. You correct some complex problems that were missed in the rough cut and shortened any shots that were too long. Your moment to create a flawless video is now, so pay attention to the little things and fix any errors.
You can use creativity and attention to detail while working as a video editor. Make sure to edit the details you present so that they fit the general tone of the video.
You'll have a complete audit that you may watch and examine once you've completed this level. There's still one more stage to complete, so hold off on publishing it just yet!
Finalize It's almost time to finish and publish your product after you think the editing process is over. This stage and the final cut, which comes after it, are quite similar. Although they are both similar, there is a distinction between concluding your project and refining it.
There will be mistakes while paying close attention to every last detail. Review your edit on a mobile device, your TV, as well as your editing workstation. To see how it appears on YouTube, upload a sample file.
Be sure to check the audio levels as well. See if they are in sync with the whole video. Make sure the audio is crystal clear and free of reverb or background noise it's crucial to wait until your video editing is complete before color grading it. If you do it sooner, you can waste time eliminating a portion that you don't need in its entirety. Waiting until the very end to perform color grading and correction makes sense because this step is more practical.
CAREER IN EDITING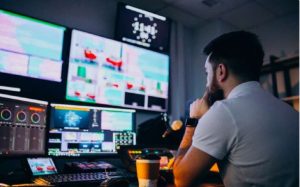 A profession in video editing involves using both technical and artistic abilities to compile and edit recorded footage into an engaging and visually appealing style. When it comes to communicating and delivering a brand's message to its audience, most video editing employees often find high-quality photographs, clips, and angles.  They frequently collaborate with other experts like marketers, directors, and producers to make videos that engage viewers and communicate a story. For people who are passionate about using their talents to make stories that others will like, video editing may be a very rewarding career.
These professions frequently require putting together audio and visual snippets to inform audiences on a variety of subjects, such as business news, advertisements for products, or updates. Some video editors also work in the entertainment sector, producing videos for webisodes, short films, and theatrical productions.
FILM EDITOR
Working on full-length movies is a requirement of the position, and the editor must be able to convey the director's intentions while assembling several scenes into a complete total. When it comes to creating web series, TV episodes, short films, and documentaries, editing is a crucial aspect of the filmmaking process. The expertise of editors is highly sought-after and crucial to the success of any project. On set, a film editor may be required to make cuts, control lighting, and assist with the shooting process. A film editor in India might anticipate earning between 7.5 and 20 lakh rupees annually.
ADVERTISING AGENCY
Given their ability to reach a huge audience, videos are an effective medium for advertising. Because of the popularity of sites like YouTube and Facebook, even small-scale video producers may now monetize their work through sponsorships and adverts. You must approach videos with a marketing perspective if you want to succeed as an advertisement video editor. This means that for your commercials to be successful, they must be created particularly for the target market. With so many platforms now enabling video content, the job market for video editors is increasing. Videos are a very effective medium for marketers to reach their target audience. Editors of commercial videos can make an average of 5 lakh per year.
TELEVISION STUDIO EDITOR
Because everything needs to be done in real-time, being a TV studio editor is an extremely crucial job that also comes with a lot of pressure. It can be challenging for TV studio editors to ensure that the appropriate content is shown at the appropriate time. The majority of TV studio editors work for news organizations or sports networks. One may need a degree to work as a TV studio editor, and many studios then provide internships that lead to jobs afterward. A TV studio editor with experience can expect to make between 7 and 25 lakhs per year.
EVENT VIDEO EDITOR
Due to the rising popularity of pre-recorded events like weddings, anniversaries, and parties, event video editors are in high demand. A lot of event video editors are now focused on both recording and editing footage as a result. An event video editor typically makes around 4 lakh P.A. It's a fantastic moment to become engaged because this profession has just experienced a rise in popularity.
WEB & FREELANCE EDITOR
Creating short videos for social media sites like YouTube, Instagram, Facebook, and Vimeo to longer videos for entertainment or advertising are just a few of the many tasks that web and freelance video editors are responsible for. These videos can have several functions, including advertising a good or service, giving viewers guidance or education, or simply entertaining them. To make sure the finished output fits the requirements of the client or business, web video editors frequently collaborate with a group of producers, directors, and other creative experts. Editors of web videos typically get $5 lakh a year.
INFLUENCERS AND CREATORS
For individuals with a creative touch, a unique and enjoyable professional path. Influencers in this industry produce videos that are published on numerous social media platforms, earning money from sponsorships and adverts. Influencers can work on a variety of platforms, with YouTube, Instagram, Facebook, and Twitter being the most well-known. A renowned enough influencer can make between two lakhs and ten lakhs.
DOWNLOAD COURSE PDF BROCHURE: